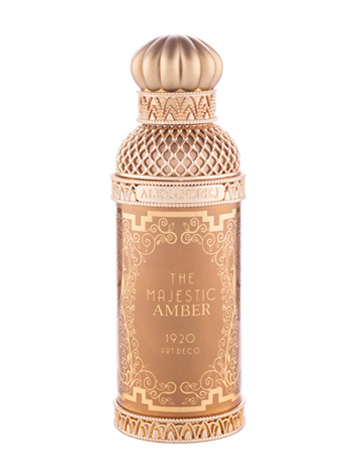 The Art Deco era is also when the great perfume houses launched their first soliflores. The Majestic Amber pays homage to these creations with a radiant and feminine rose. Its petals, like yellow fruits caressed by the sun, give it its beautiful golden amber colour, like the flamboyant decor of yesteryear.
The Majestic Amber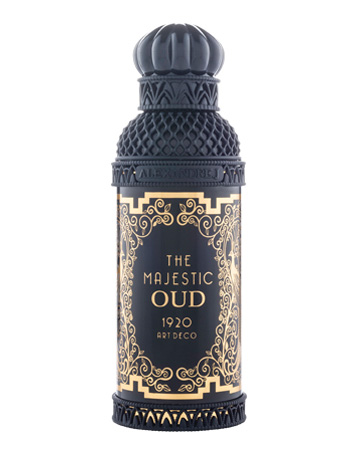 With the emergence of jazz, cabarets are the most popular places to see and be seen. Artists rub shoulders with intellectuals, and Josephine Baker becomes the star of Parisian nights. The Majestic Oud recalls these sensual nights, a fragrance tinged with fruity patchouli wrapped in sumptuous oud.
The Majestic Oud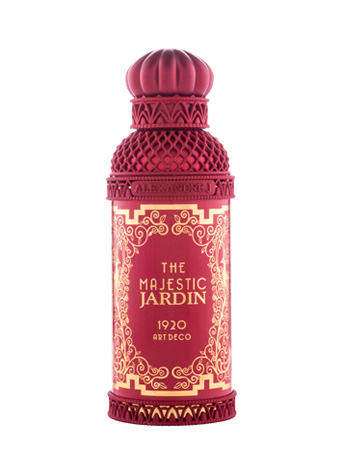 Constantly seeking new excitements, the socialites of the day were delighted to discover the exoticism of the East and Asia. Endless parties take place in cedar-lined gardens, where cherry blossoms flutter in the smoke from the hookahs.
The Majestic Jardin
THE ART DECO COLLECTION
Alexandre J celebrates 100 years since the birth of Art Deco with the launch of six sophisticated new fragrances: the Art Deco Collection.
Drawing on the hallmarks of that period, such as the finest raw materials, daring bright colours and gilding, Alexandre.J ploughs all of his artistry into his creations.
An olfactory journey inspired by fun, fashion and the spirit of the Roaring Twenties.
Alexandre.J